Installing fire doors across the south east and London
Our installation service can help property managers and building owners choose the right door sets for there premises. Choosing the right door sets for your requirements can be an overwhelming task with so many things to consider such as fire ratings, the correct hardware to go with the door set and door set sizes. Southern Fire Door Solutions offer a complete bespoke service to each of our clients with full design, purchase, and installation we can take the stress out of your project and give you the peace of mind that your door sets are fully compliant for your needs.
Installing a fire door is as important as the door itself and the installation must be carried out by a competent professional. Our team at Southern Fire Door Solutions is specifically trained to fit Fire doors and understand their responsibilities.
Our fire door installation service enables each of our clients to have a full and comprehensive installation certificate of 10 identifiable points, along with full test and data sheets of all materials used.
Our fire door installation service is also certified under the BMTRADA Q Mark scheme. We will also provide our clients with a full O & M manual (Operations & Maintenance) which means that you adhere to Regulation 38 under the Buildings Regulations of England & Wales and be able to provide 'as built information', which is also a requirement of the person who is responsible for the premises.
Certificated Fire Door Installation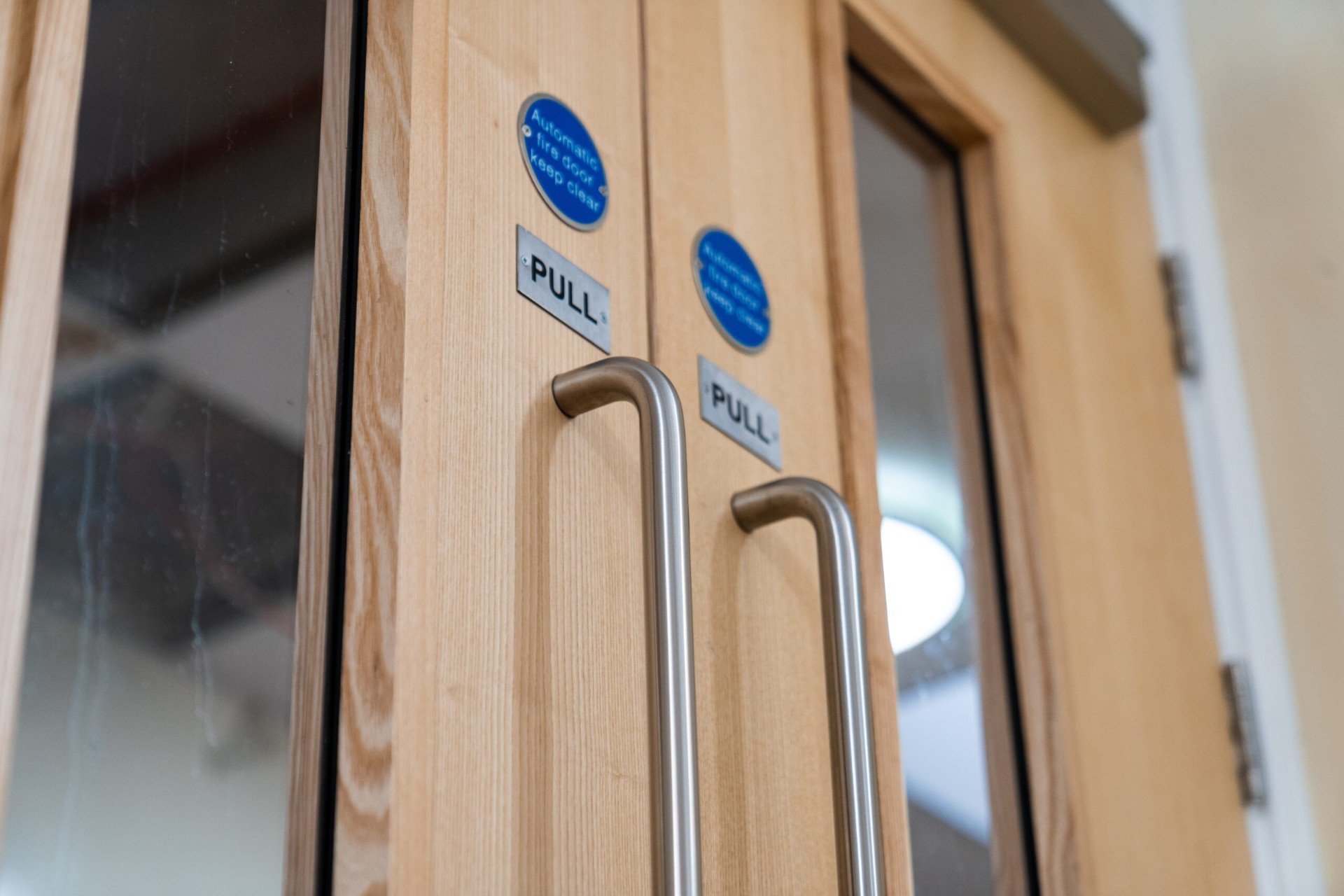 Making internal and external doorways
safe from the spread of fire and smoke
with our range of fire doors.

Our team has access to a huge range of difference fire doors to ensure we can offer you the right style for your property. We can match doors to existing or source the door thats right for you.
If you would like to find out more about the fire doors that we offer or would simply like advice about which doors are right for your premises, call our team on 01303 479586